We know there might be confusion knowing who to contact for course support – so we're here for you! If there are questions about how to add/drop, technical support, etc. for any LAS or Engineering online course this fall, you can contact us and we will get you to the right place.
Stay Well!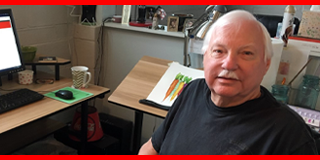 An ELO first… one of our finest has retired!
Doug Bull, Testing Center Operations Manager, has retired after nearly 34 years at ISU.