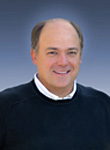 Adrian Sannier is the Vice President of Product at Pearson eCollege, a Pearson Education company that creates, services and powers many of the most successful online programs globally. Prior to joining eCollege, Dr. Sannier was the University Technology Officer at Arizona State University. Under Sannier's leadership, ASU transformed its information technology operation by aggressively embracing cloud-based computing services such as Google Apps for Education and Amazon's AWS.
Dr. Sannier is a Professor in the Division of Computing Studies at ASU and former Stanley Professor of Interdisciplinary Engineering at Iowa State University. His research interests focus on the application of immersive visualization and next generation human/computer interfaces to challenges in science, technology and the humanities.
Before joining the Iowa State University faculty in 2001, Sannier was vice president and general manager of Engineering Animation Inc., a leading provider of 3D computer graphics software. Sannier led a group of 200 programmers and artists who created products for a diverse group of companies, from Mattel and Disney to Ford and General Motors.
Dr. Sannier received his bachelor's degree in systems science from Michigan State University in 1982 and his Ph.D. from Michigan State University in 1988.