You can easily publish your own videos even if they are created outside of the Echo system. Echo360 currently supports the following video file formats: .3gp, .avi, .flv, .m4v, .mkv, .mov, .mp4, .ogv, and .wmv.
In the Share Settings box, select the Class tab. Then navigate to your course and select the current term. Fill out the appropriate course information in the box and select Share. Check with ELO if you need help on any of the options. Generally, you should always select New Class (rather than overwriting an upcoming recording.)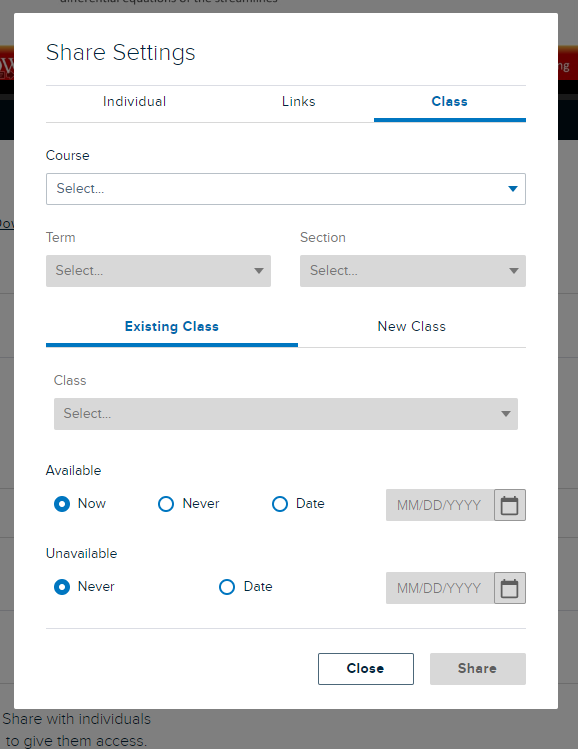 You can verify your video is available by going to your Canvas page and checking the Echo360 Lecture Videos Module link.