Environmental professionals develop and implement regulations and policies to protect the environment, manage wastes, recover byproducts, and enhance human, animal, and plant health.
This program represents an opportunity for the student to acquire essential knowledge to accomplish the following:
understand the principles (theory) and methodologies of environmental and systems with emphasis on application,
apply conceptual and technical knowledge to real-world problem solving by selecting courses related to each student's area of interest,
understand the appropriate role of the professional and the ethical standards in environmental management practice,
be exposed to recent research in environmental systems and to practitioners in the field through seminars and the student making a contribution by presenting a seminar.
Students may join the program at the beginning of any semester and may take most graduate courses in any order and take the number of classes per semester that meets their needs. Classes are delivered online by digital video streaming.  Students may choose the day, time and location to observe the class lectures allowing for maximum flexibility.
Admission Requirements

Entry into the Environmental Systems Graduate Certificate Program requires a bachelor's degree from a regionally accredited institution with a grade point average of 3.0 or more. Relevant experience may substitute for lower grades. Students may transfer up to 6 credits from other institutions, subject to approval by the Environmental Engineering Division faculty.
Application and admission procedures can be found on the CCEE department website and on the Graduate College website. Students may take up to 9 credits as a non-degree seeking student, so it is possible to begin your studies before formal admittance into the program.
Certificate Requirements
The Environmental Engineering Graduate Certificate consists of a minimum of 12 approved graduate credits, with at least 6 of those credits listed from the core courses. Required also is a seminar course CE 591 from the Department of Civil, Construction, and Environmental Engineering or course approved by the Agricultural and Biosystems Engineering graduate faculty. Students must maintain a grade average of C or higher in all coursework and must maintain a cumulative average of 3.00 or higher. Course descriptions can be found in the course catalog.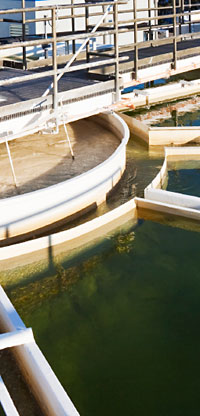 Core Courses (a minimum of 6 credits)
CE 520 Environmental Engineering Chemistry. Cr. 3
CE 521 Environmental Biotechnology. Cr. 3
CE 522 Water Pollution Control Processes. Cr. 3
CE 523 Physical-Chemical Treatment Technology. Cr. 3
CE/AE/EnSci 524 Air Pollution. Cr. 3
CE 527 Solid Waste Management. Cr. 3
CE 529 Hazardous Waste Management. Cr. 3
CE 569 Environmental Geotechnology. Cr. 3
CE 570 Applied Hydraulic Design. Cr. 3
CE 571 Surface Water Hydrology. Cr. 3
CE 572 Analysis and Modeling Aquatic Environments. Cr. 3
CE 573 Groundwater Hydrology. Cr. 3
CE 574 Environmental Impact Assessment. Cr. 3
CE/AE/BRT 511 Bioproducts and bioprocessing. Cr. 3
AE 531 Design and Evaluation of Soil and Water Conservation Systems. Cr. 3
AE 532 Non-point Source Pollution and Control. Cr. 3
AE 533 Erosion and Sediment Transport. Cr. 3
AE 536 Design and Evaluation of Soil and Water Monitoring Systems. Cr. 3
AE 537X TMDL Development and Implementation. Cr. 3
Elective Courses (Other suitable related courses may be approved)
AE 572 Design of Environmental Modification Systems for Animal Housing. Cr. 3
AE 580 Engineering Analysis of Biological Systems. Cr. 3
BRT 501 Fundamentals of Biorenewable Resources. Cr. 3
ChE 515 Biochemical Engineering. Cr. 3
ChE 562 Bioseparations. Cr. 3
EnSci/Agron 504 Global Change. Cr. 3
EnSci/Agron/Mteor 505 Environmental Biophysics. Cr. 3
EnSci/NREM 507 Watershed Management. Cr. 3
EnSci 508I Aquatic Ecology. Cr. 3
EnSci 502 Watershed Hydrology and Surficial Processes. Cr. 3
Other graduate level courses offered within the Biorenewables Program.
Relevant graduate level courses offered in related disciplines.
CE 590 Independent Study. Cr. 1-6
Note:
* Some of the courses are offered once per year, others once every two years.
* Completion of introductory courses may be required for no credit of students who are deficient in environmental engineering background.
* Credits earned could count towards a subsequent master's degree.
Contact Information