What is Blackboard Learn?
Blackboard Learn is a learning management system. It is often your primary way of participating in your courses. Through Blackboard, you may submit your assignments, view your grades, take tests, possibly watch lecture videos, and communicate with your instructor either through email or through discussion boards.
Getting Started
Step 1: Login
Login to Blackboard Learn to get started.
*If you don't have an ISU Net ID, click here.
Step 2: Select Course
Select the course you are interested in accessing.
*If you cannot see your course, contact Engineering Learning Online: elo@iastate.edu
Step 3: Locate Important Course Information
Things to look for:                              *Below is an example blackboard course. Individual pages may vary.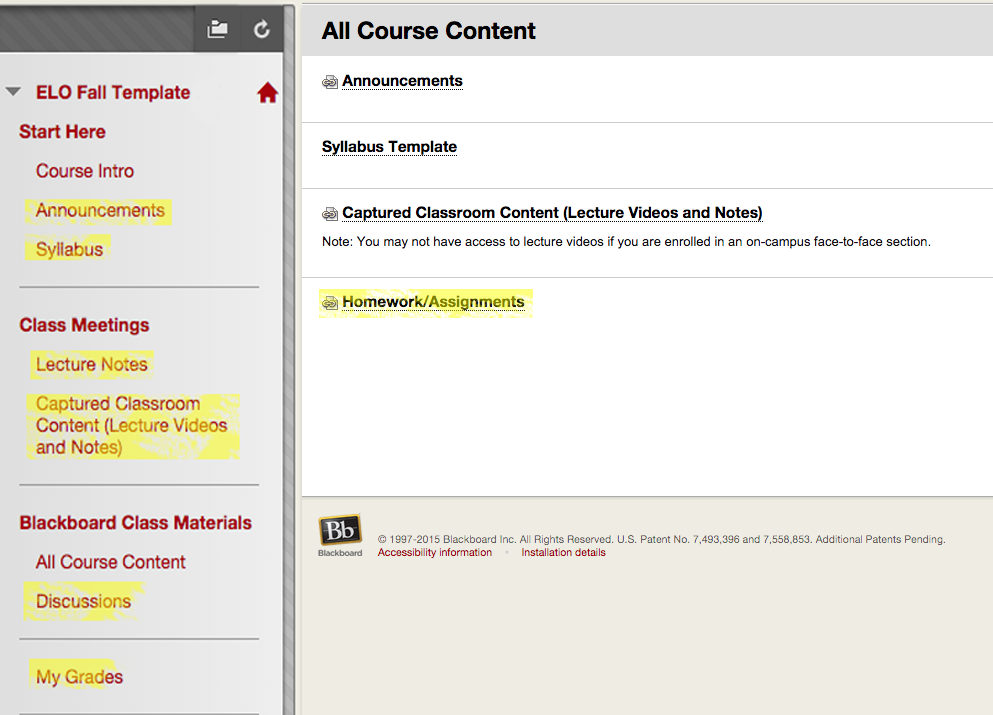 Where to Get Help
Can't access Blackboard, go to Computer Requirements
For help with Blackboard, contact elo@iastate.edu
For technical support, contact elotech@iastate.edu
For more information, visit CELT's Blackboard for Students
Some Topics from CELT:
ISU NetID
Basic Troubleshooting
General Blackboard Help
For extended support from IT Services, contact solution@iastate.edu