Please join us for an Engineering-LAS Online Learning (ELO) Open House where you can learn about each of the areas in the ELO office, practice with new technology and WACOM hardware, and learn more about the Testing Center proctoring and testing services.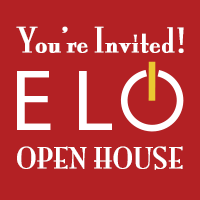 What: ELO Open House
When:
Tuesday, August 20th, 10:00 am & 11:00 am
Thursday, August 22nd, 2:00 pm & 3:00 pm
You choose which time works best for you!
Where: Howe 1344
Schedule of events:
Welcome
Introduction of services
Breakouts for questions in each service area
Practice new technology and WACOM hardware
Who is invited: Engineering and LAS instructors of pre-records and live lecture recordings, TA's of online courses, Department Support Staff
Please forward this invitation to TAs of online courses or anyone else who may be interested in learning more about ELO.
If you have specific questions you would like addressed, please send them to Amanda Rasmusson at arasmus@iastate.edu by Monday, August 19th.
Hope to see you there!
Amanda Rasmusson and Jeana Gingery