When sharing PowerPoint (PPT), Word docs, PDF files or other documents, you can use PDF annotator which is pre-installed on the room computer to create annotations (mark-ups) on your slides.
Written Instructions
1. Bring documents to the classroom to annotate in the way that works best for you
Flash drive
Open shared files from shared drive, Cybox, etc.
Important: Make sure the text within the files uses web safe, common fonts.
2. Open the file or files
If needed, convert non-PDF files; in Word or PowerPoint, choose File>Print>Print to PDF annotator.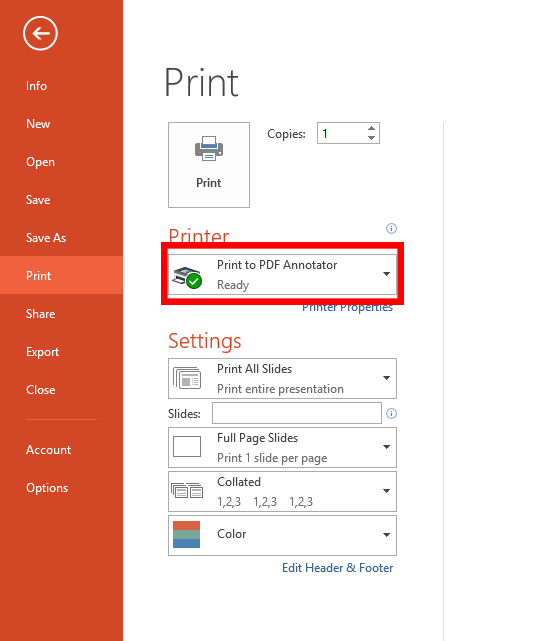 Open the file by going to File>Open.
You can open multiple files, which will appear as tabs

3. (Optional) To insert a blank page within your shared documents
You can do this at the start of class if you know where they will be placed.
Use blank pages to share handwritten notes, to draw explanatory diagrams and visual concepts (e.g. how a fulcrum works, working a mathematical problem, labeling a process flow, etc.)
To add a blank page, right-click and choose Insert Page.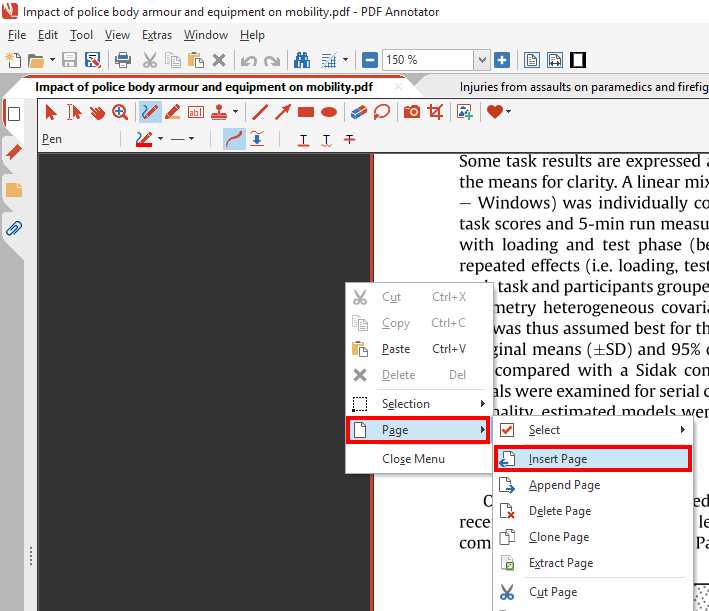 4. Change view and orientation to ensure students can see content clearly
Change view settings as needed to optimize viewing for students in class and online.

Choose control + to Zoom in
Control – to Zoom out
For documents in portrait mode, go to Zoom> 150%

To use PPT or blank pages that are landscape orientation, change the settings by going to Edit>Page>Rotate Clockwise to optimize the view

Note: Make sure all documents are full screen and zoomed in. If you need to zoom out or see the document full screen, remember to zoom back in to allow students to follow along.
5. Select the pen tool on the Wacom to annotate
When in full screen mode (View>Full Screen), select the pen tool from the left flyout menu.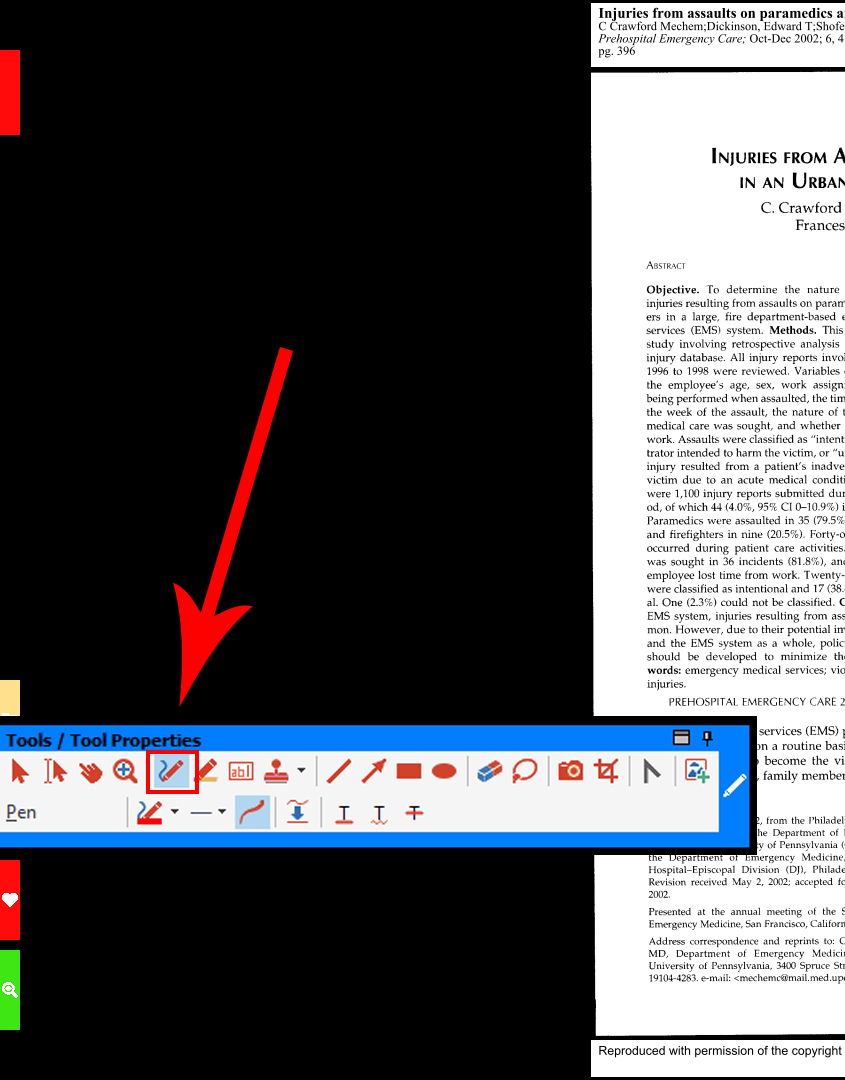 **Toolbar enlarged for demonstration purposes
In default mode, the pen option is at the top of the screen
Video Instructions: