1. In Modules in your Canvas page, in Captured Classroom Content, select WebEx Live Class Meeting . Select the Join Live Now button to join the session.
Note : The WebEx session will appear in a new window.
2. In the WebEx screen that appears, enter your name . Your email address is optional.
Note : If this is your first time accessing WebEx, you may need to download the WebEx Add-on (.exe or .dmg file)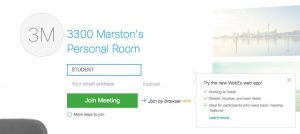 3. Click Join Meeting. Select Call Using Computer, and then click Connect Audio and Video which will allow you to hear the professor and class. The live class meeting will appear on your screen.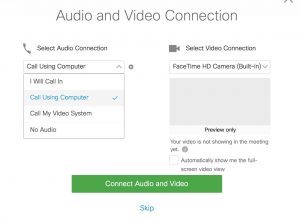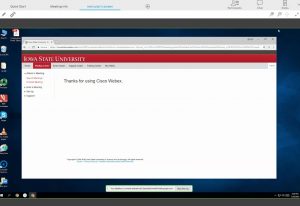 4. In the Quick Start tab, you can set your speaker volume by clicking the computer icon.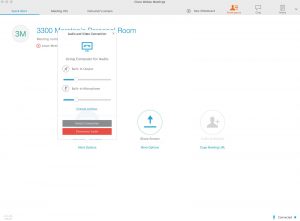 5. At the top right-hand corner, you can access several additional options.


● Select Participants to view the attendees.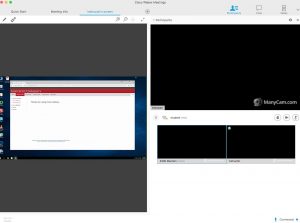 ● Select Chat to speak with participants. In Send to:, you may choose your message recipients.

● Select Notes to take notes.
6. Attendees can select the hand icon to get the attention of the presenter.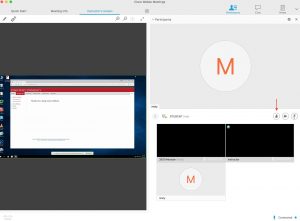 7. If you are presenting in class, see the instructions for Presenting via WebEx for Students.
8. Close the session at the end of class.