Registration Cost:

$360.00 USD

Course Hours:

6 hours

Course Start Date:

Upon Registration

Course Access Time:

60 Days

Continuing Education Units (CEU) or
Professional Development Hours (PDH):

Certificate of Completion with 0.6 CEUs (6 PDHs)
Course Description
This online course is a collaboration between Iowa State University, Auburn University, and International Erosion Control Association (IECA).  This course is a comprehensive overview of the rules and regulations that govern construction projects regarding stormwater pollution prevention, the erosion and sediment processes, design of control practices, and technology applications for the construction industry.  The course is intended for participants that are generally familiar with erosion and sediment control concepts who want to increase their knowledge level within the construction industry to advance their professional careers.  Six modules make up the entire course, which includes review questions at the conclusion of each module intended to reinforce the presented material.
Intended Audience
This course is designed for a broad audience. The following professions will specifically benefit from this course:
Construction workers, DOT, subcontractors, installers, designers, inspectors, regulators
Civil Engineering Contractors, Civil Engineering Designers
AGC members, AGC Iowa members, APWA members
In real-world scenarios, contractors/inspectors must inspect construction sites every 1-2 weeks. While regulations and laws covered in this course are for the United States, the remainder of the course content can be applied to the rest of the world. Please note that this course is NOT related to farms or farmers.
Learning Outcomes
By the end of the course, you should be able to:
Gain an understanding of federal erosion and sediment control regulations and how they apply to state and local municipalities that establish expectations of site operators in the erosion and sediment control industry;

 Provide a review of typical erosion and sediment control practices and learn effective site planning, installation, and inspection strategies; and

Attain an overview of hydrological analysis and soil loss models, and learn site assessment strategies for developing stormwater pollution prevention plans (SWPPPs).
Participants of this course are expected to obtain an in-depth overview of erosion and sediment control regulations and design applications.
Course Outline
Module 1: Rules and Regulations
Module 2: Erosion Control
Module 3: Sediment Control
Module 4: Managing Runoff
Module 5: Soil Loss Modeling
Module 6: Site Planning and Management
Course Procedures
The course begins the date we receive your registration. All coursework must be completed within 60 days of that date. Approximate time to complete this course is 6 hours. Once your registration information is received, we will send you your username and password to access the course site.
Complete the learning modules at your own pace. For each module, handouts will be available. Upon completion of the assessment and the course, you will need to request a certificate of completion which includes Continuing Education Unit (0.6 CEUs/6 PDHs). The issuing cost of the CEUs is $25. Please request your CEUs through the course site.
Assessments
There is a review quiz at the end of each module that you must pass in order to receive CEU (PDH) credits. You must score at least 70% or above on each review quiz to pass each module. You are allowed 3 attempts to pass each review quiz; each attempt allows an unlimited amount of time, and the highest score from each module will be counted.

Course Materials
This course has no required textbook. However, handouts are available within each module. You may also click on the "Notes" tab within each module to view a transcript of the audio within each section. If you would like to view or print the individual PowerPoint slides, please click on "Resources", then click on the Module Notes, which are in pdf format.
Contact Information
Contact pd.elo@iastate.edu or call 1-800-854-1675 for more information.
Instructor's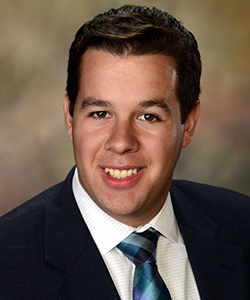 Mike Perez, Ph.D.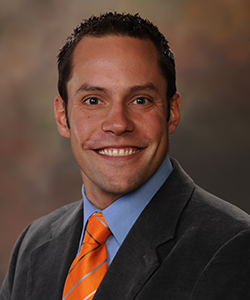 Wesley Zech, Ph.D., LEED AP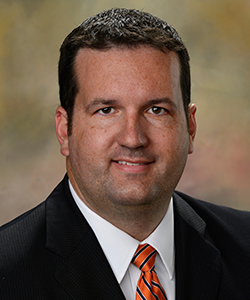 Wesley Donald, Ph.D., CPESC
Companies Utilizing This Course
Barton Malow
CAL-STORM Compliance Inc.
Stormwater STL LLC
Selby's Soil Erosion Control Company, Inc.
Tetra Tech
Odom Engineering, PLLC
NAVFAC SW
The Quartz Corp
City of Mansfield
KAE, Inc.