Registration Cost:

$250.00 USD

Course Hours:

8 hours

Course Start Date:

Upon Registration

Course Access Time:

3 Months

Continuing Education Units (CEU) or
Professional Development Hours (PDH):

Certificate of Completion with 0.8 CEUs (8 PDHs)
Course Description
Relay technicians, system protection engineers, consultants, and engineers and technicians working in system protection can take this online course to expand their knowledge of protective relay systems. The course will benefit personnel of all levels of experience because it covers a range of complexity of relay schemes, methods of testing relays and of analyzing relay operations. ELO has partnered with the Electric Power Research Center (EPRC) at Iowa State University to create a course that discusses basic system protection principles, measurement devices used for relaying, basic relay schemes used, and the most common schemes used in the field. Adapted from a live seminar from 2012, Tim Ernst, a system protection engineer, provides professionals with real examples from actual system protection situations.
Learning Outcome
The science and skill of protective relaying is fundamental to ensuring high reliability in the operation of the distribution, transmission and generation systems. In this course, you will learn to:
Understand the basic philosophy of system protection
Apply Current Transformers (CT) and Potential Transformers (PT) to relay systems
Understand different relay systems and how they respond to a fault
Use relay event recordings to analyze relay operations
Tim Ernst of P & E Engineering Co. will present relay theory and operation of the older electromechanical as well as the modern digital types, covering many types of functions such as overcurrent, over voltage, impedance, and differential. His presentation will include topics such as fault current basics and application of fuses and reclosers on distribution circuits and circuit breakers and instrument transformers in substations on distribution or transmission circuits or lines.
Course Outline
Course Overview: Introduction and Overview
Module 01: Basic System Protection Concepts
Module 02: Phasor Notation and Polarity, Fault Current Basics, Fuse Characteristics, and Non-directional Time Overcurrent Relays
Module 03: Directional Overcurrent Relays, Impedance Relaying, and Blocking Schemes
Module 04: Blocking Schemes, Bus Differential Relaying Concepts, Restraint Windings, and Electromechanical and Microprocessor Relays
Course Procedures
The course begins the date we receive your registration and payment. All course work must be completed within 3 months of that date. Approximate time to complete this course is 8 hours. Once your registration information is received, we will send you your username and password to access the course site.
Complete the learning modules at your own pace. For each learning module, you will watch a lecture video and take a quiz, with the option to view the PDF slides Tim uses in his lecture. Upon completion of the course, you can receive 0.8 CEU (8 PDH) by ordering your credits from our Web site. Issuing a CEU is $25. Please request your CEUs through the course site.
Assessments
You must pass all quizzes with 100% in order to receive credit for the course. To take each quiz, you must first watch the corresponding lecture video. Each quiz ranges from 2 to 7 questions and you have an unlimited number of attempts to pass each quiz.
Course Materials
You will be provided with a PDF copy of the presentation slides Tim Ernst uses in the lecture videos.
Contact Information
Contact pd.elo@iastate.edu or call 1-800-854-1675 for more information.
Instructor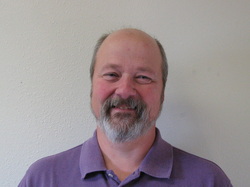 Tim Ernst

Tim Ernst is an electrical engineer with 33 years of utility and consulting engineering experience. He is a co-founder and partner in P&E Engineering Co., a full-service engineering consulting firm that specializes in the needs of the electric utility industry. He holds BSEE and MSEE degrees from Iowa State University with an emphasis in power systems and control systems.
Tim specializes in power system protection and various types of power system analysis including electromagnetic transient analysis utilizing the EMTP program. He has extensive experience designing relay and control systems for transmission substations, designing protection and control systems for generation interfaces, and in integration of substation protection, control, and SCADA systems.
Tim has significant experience performing commissioning testing of substation and generator facilities. He also has experience in Power System Analysis including short circuit, load flow, transients, and harmonic. Tim has Professional Engineering Licenses from Iowa, New Mexico, Nebraska, Michigan, and Minnesota.
Companies That Have Taken This Course
MidAmerican Energy
Alliant Energy
Xcel Energy
Duke Energy
Siemens
Burns & McDonnell
Black & Veatch
Enmax
USACE
Saudi Aramco
Arizona Public Services Co
Oklahoma Electrical Supply Co
ABB Group
Salt River Project
SAS Institute
Tesla
Muscatine Power and Water
Entergy
United States Army Corps of Engineers
Cedar Falls Utilities
Newfoundland and Labrador Hydro
Western Area Power Administration
POWER Engineers
Michael Baker International Inc
Eaton
Canus Corporation
NV Energy
Idaho Power Company
Schlumberger
Open Access Technology International, Inc
Fremont Department Utilities
Coinseca
Idaho Power Company
And many more…