Registration Cost:

Waived by RSF (reg. $600)

Course Hours:

1.5 hours

Course Start Date:

Upon Registration

Course Access Time:

30 Days

Continuing Education Units (CEU) or
Professional Development Hours (PDH):

Certificate of Completion with 0.15 CEUs (1.5 PDHs)
Course Description
This course is intended for prospective users of usRAP and senior staff who are considering whether a usRAP project is right for their agency. usRAP-A Proactive Approach to Data-Driven Safety Analysis and Planning is one of a series of courses developed in a partnership between Iowa State University ELO and usRAP.  It covers the history of usRAP, the research basis for its protocols, the process of conducting a usRAP study, and the outputs from usRAP's ViDA software. Participants will learn what is required to conduct a usRAP project (data, labor, etc.), and how the program's star ratings and safer roads investment plans can provide a rational assessment of risk as a basis for informed decision-making.
Intended Audience
This course is intended for highway engineers, road authorities, transportation planners, consultants, and other decision-makers who are interested in determining whether a usRAP project would be of value to their agency or clients. For enrollees in the companion usRAP Data Coding: A Complete Course on Data Preparation, this introductory course may also provide a valuable overview and context for the work they will be doing as coders. Finally, this course may be of interest to road safety professionals and practitioners, and to members of the public who are interested in learning more about the role that infrastructure plays in highway safety, and the U.S. contribution to a global effort to eradicate high-risk roads.
Learning Outcome
By the end of the course, you should be able to:
Broadly talk about usRAP, its mission, and its team members
Identify the different parts of the usRAP analysis process
Pinpoint the main features of ViDA and Safer Roads Investment Plans and their benefits and value to highway agencies
Define the Star Ratings and their relationship to roadway safety
Course Outline
Module 1: Introduction
usRAP: General Information
iRAP
What is ViDA?
What is a usRAP Safer Roads Investment Plan?
Module 2: usRAP Analysis Process
Section 2.1 & 2.2: Road Coding and Data Preparation
Section 2.3: Data Processing- ViDA

ViDA Demonstration
Case Studies

Section 2.4: Star Ratings
Section 2.5: Safer Roads Investment Plans
Module 3: Summary & Next Steps
usRAP Summary
Software Licensing/ Accreditation
Contact information for usRAP and Sponsors
Relationship to other training courses
How to Get Started
Course Procedures
The course begins the date we receive your registration. All coursework must be completed within 30 days of that date. Approximate time to complete this course is 1.5 hours. Once your registration information is received, we will send you your username and password to access the course site.
Complete the learning modules at your own pace. For each learning module, you will watch a lecture video with PDF handouts. Upon completion of the assessment and the course, you will receive 0.15 CEU (1.5 PDH) by ordering your credits from our Web site. Issuing cost of CEU's is being waived by RSF (Reg. $25). Please request your CEUs through the course site.
Assessments
There is one assessment at the end of the course that you must pass in order to receive PDH (CEU) credits. You must score at least an 80% or above on the assessment to receive credit for the course. You are allowed 3 attempts to pass the assessment, with each attempt having a 1 hour time limitation.
Course Materials
You will be provided with PDF handouts and video presentations. This course has no required textbook. Throughout the course, the Coding Manual is referred to. If interested, the Coding Manual can be accessed by taking the second course in this series.
Contact Information
Contact pd.elo@iastate.edu or call 1-800-854-1675 for more information.
Instructor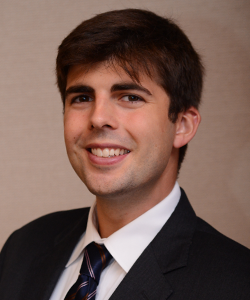 Director of Safety & Research Programs at the Roadway Safety Foundation
Bruce joined the Roadway Safety Foundation (RSF) in 2014 as the Director of Safety and Research Programs. In this role, he is responsible for managing the Foundation's various projects and programs, including the U.S. Road Assessment Program (usRAP) and the online Clearinghouse for Older Road User Safety (ChORUS). Prior to joining RSF, Hamilton was the Research and Communications Manager at the AAA Foundation for Traffic Safety, and a Training Coordinator at the U.S. State Department's Foreign Service Institute. Bruce earned a B.A. in International Relations from Tufts University and is a Master of Public Health candidate at the George Washington University's Milken Institute.
Public & State Agencies Utilizing usRAP
Florida DOT
Illinois DOT
Iowa DOT
Kentucky Transportation Cabinet (KTC)
Michigan DOT
New Jersey DOT
New Mexico DOT
Utah DOT
Learn more about these agencies' projects and research with usRAP