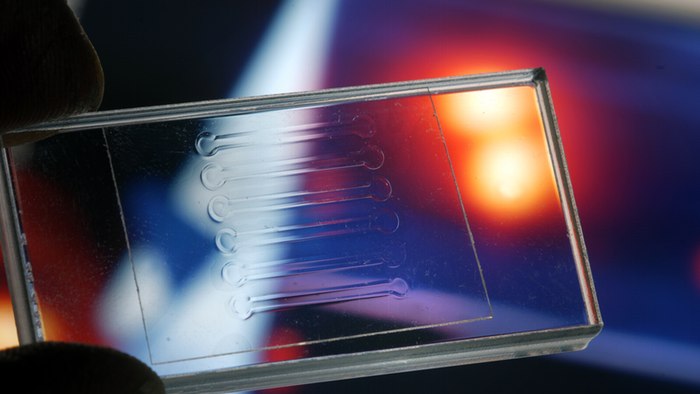 Coming Soon!
Registration Cost:

$200.00 USD
Coming Soon!

Email us at wpm-pdelo@iastate.edu to be notified when the course launches.

Course Hours:

4 hours

Course Start Date:

Upon Registration

Course Access Time:

30 Days

Course Outcome:

0.4 CEU
Course Description
This online course has been produced by the Center for Industrial Research and Service (CIRAS) and features presentations by Dr. David Grewell of Iowa State University. You will be introduced to the various methods of plastics welding in a way that will help you make decisions about its application in your workplace.
Course Benefits
This introduction to the methods of plastics welding provides both technical and practical information to anyone who is interested in its workplace application.  The content presented by Dr. Grewell and practical application context provided by CIRAS will give practitioners the tools they need to make the best decisions with their workplace in mind.
CIRAS service is available to those who registered from the State of Iowa Only who complete the course as a consultant for the implementation of these techniques.  They are enthusiastic to share their expertise and provide resources and solutions for this up and coming field.
[TBA] CEUs are also available at the completion of this course.
Learning Outcomes
At the end of this course, you will have a good foundation of the independent parameters, how to identify and set them up in an industry setting for a particular application. You will also be able to adjust these parameters in order to optimize your process to produce highest quality parts.
You will be able to:
 Outline the process of welding plastics.
 Compare welding with adhesive and mechanical fasteners.
 Demonstrate an appreciation of advantages and disadvantages as well as the limitations of various joining methods such as mechanical fasteners and adhesives.
Explain the governing principles that define welding plastics; that is, transport phenomena such as heat transport and mass transport (fluid flow) as well as molecular diffusion.
Outline the process parameters and how they affect weld quality. Specifically, explain how do machines operate, how to set a machine up, and, potentially, how to troubleshoot a machine based on the part quality and weld quality that you are seeing.
Explain particular processes and what the process parameters are and how they affect weld quality.
Set up the welding machine and be able to troubleshoot the machine by leaning on process physics.
Course Outline
Unit 1: Fundamentals of Welding of Plastics
Unit 2: Principles of Welding of Plastics
Unit 3: Ultrasonic Welding
Unit 4: Friction Welding of Plastics
Unit 5: Hot plate Welding of Plastics
Unit 6: Hot Gas and Extrusion Welding
Unit 7: RF Welding
Unit 8: Laser Welding
Course Procedures
TBA
Course Materials
PowerPoint lecture presentations are provided to you in the course.
Assessments
Each of the eight course units includes a 10-question multiple-choice quiz that addresses comprehension of the PowerPoint presentation materials.  A minimum score of 70% is required on all quizzes to complete the course requirements.
Certificate of Completion
To receive your certificate of completion after successfully passing minimum scores on all quizzes, you will need to request a certificate of completion which includes Continuing Education Unit (CEU). There will be $25.00 fee for issuing a certificate of completion from Iowa State University.
Instructor
Dr. David Grewell received a BS, MS and Ph.D. in Welding Engineering from The Ohio State University with minors in biomedical engineering and polymer processing in 1989, 2002 and 2005, respectively.  He holds 14 patents, has been given numerous honors and awards and has several publications, including two books.  His interests include joining of plastics, micro-fabrication, laser processing of materials, bioplastics and biofuels.
He currently works at Iowa State University as an Associate Professor in the department of Agricultural and Biosystems Engineering. His research group focuses on using high power ultrasonics to enhance biofuel production as well as on using plant proteins for biorenewable, biodegradable plastics and composites.  He is the instructor of courses that focus on manufacturing processes, materials for industrial technology, applied math for technology and a design/technology project study abroad experience in China.
Dr. Grewell is the current Director of the Center for Bioplastics and Biocomposites, is the Chair of the Biopolymers & Biocomposites Research Team, a Board Member of the Ultrasonic Industry Association and a member of the Center for Crops Utilization Research, the Plant Science Institute and CIRAS and is a Lab Associate at Ames Laboratories.   He also has a position at the University of Erlangen in Germany and has been an invited speaker at numerous international conferences.
About CIRAS
CIRAS has delivered services to enhance industry performance since 1963. A network of seasoned university and industry experts, CIRAS provides solutions across the State of Iowa. There are 111 companies in Iowa that manufacture products from plastics or do polymer processing.  This corresponds to 8,282 jobs in the State of Iowa. The majority of companies performs secondary operations, including welding of plastics. A variety of common techniques is used by industry to weld plastics, all of which are extremely complex and have many processing parameters that require optimization in order to manufacture high quality products. These techniques include ultrasonic welding, hot plate welding, vibration welding, hot gas welding, RF welding, and laser welding.
 Contact Information
Contact pd.elo@iastate.edu or call 1-800-854-1675 for more information.