Student Testimonials
Our online courses reach globally. Participants from 99 countries have taken our courses to gain knowledge and use it daily at work. You can be the next professional to take our courses to be the leader in your field.
MTM-1 Certificate
I was one of the first to enroll in and complete the Engineering-LAS Online Learning MTM-1 Certification program with Iowa State University.  The program exceeded my expectations. The instructor was a highly-qualified subject matter expert who helped me thoroughly understand the material and achieve certification. As an individual with the responsibility of establishing work standards for a large multinational corporation, the training was instrumental for me in developing global work standards efficiently and effectively.
Dave P.
Sr. Industrial Engineer
General Motors Company
The MTM-1 Certification online course from Iowa State provided what I desired from the course: the understanding of MTM-1 fundamentals and certification in MTM-1. The material was presented in an easy to access and straightforward manner, and the instructors/aides responded promptly to my questions.
Domenick C.
Lead Manufacturing Engineer
Rittal
---
MTM-1 Base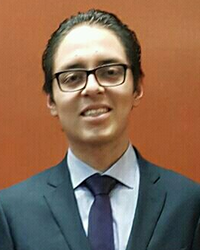 Iowa State University's MTM-1 Base course helped me to understand a more professional way to develop manufacturing processes. This course has benefited me because it gave my employer the security that I'm familiarized with the MTM concept. It has also benefited my company because as an assembly plant producing in sequence (JIS) we have to be sure that our capability is above the customer capacity, and this course helps me better understand some concepts to be able to do this more efficiently. Currently, I'm training to become a Lean Green Belt Instructor and I must improve one of our processes and I'll do this by using MTM as evidence of the feasibility of the project. I think this course is a good start for any engineer or professional involved in manufacturing process improvement.
Victor T.
Industrialization Engineer
JIS Company
---
Relay Theory and Basic System Protection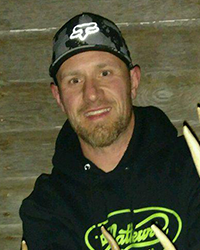 I had been an industrial electrician for 20 years and decided to take a new job on the utility side of electricity. Found this course online and took it as a fast learning crash course to help me get a good understanding of the basics of a lot of the substation components and relay theory. Very good material and study guide. I highly recommend it.
Don O.
Substation Relay Tech.
Kansas City Board of Public Utilities
---
MTM-UAS Certification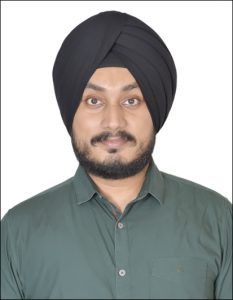 Overall, the course is good for gaining MTM in depth knowledge. I will be using the learnings in my company for MTM UAS study of manufacturing lines for standardization of cycle times, line balancing, kaizens etc. Also, I am very interested in gaining experience in standard operations as those will help to reduce the time consumed for doing MTM-UAS study of processes. Really good and useful.

Karandeep Singh B.
Industrial Engineer
Toro Technology Center India
Through Iowa State University's MTM-UAS course, I learned to assess the elements of doing industrial work in a standardized method accepted and understood in the industry. Now that I am certified to generate standard work documentation used in the manufacturing of automobiles, I can use these skills within my occupation, and I have more value in the marketplace and to my employer. The MTM-UAS standard work codes are something I will utilize within my workplace. These codes indicate areas for cost saving in that it is easier to spot such an area solely by seeing its code as a high cost code.  These codes can be assessed quickly for savings as a lower cost code without much time studying, so it's a quick method to see cost saving opportunities.
Deni A.
Industrial Engineering Specialist
Volkswagen Group of America
  The course structure was good. In understanding the subject in a better way the guidance, instructions given by the instructor throughout the course was invaluable. Being a production system coordinator working closely with industrial engineering team to implement MTM for our processes which is one of the company requirement. The course definitely is going to help a lot in analyzing, Optimizing processes in the journey of implementing MTM in our organization.
Rammuruthy J.
Assistant Manager
Rittal India Pvt. Ltd.
---
Fundamental Skills and Knowledge of Cost Engineering
Iowa State University's Fundamental Skills and Knowledge of Cost Engineering course was very informative. It was presented in a very holistic manner that fostered learning and understanding. The information I learned will be utilized within my occupation because I function within the estimating field, and participate in other projects where the material is usable. I intend to utilize the skills learned to help restructure and develop some policies and other guidelines for our estimating department. After this course, I am now able to join and appreciate the estimating and project management sides within a project, and utilize the appropriate terminologies for various aspects for each stage of a project. I intend on becoming certified as a cost professional which will in turn benefit my organization. This course has put me one step closer to my goal.
Jozanne R.
Estimating and Projects Engineer
Weldfab Limited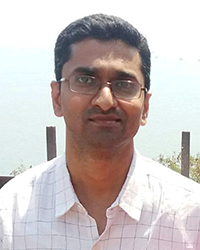 A well structured course that would form a good basis for AACE certifications and domain knowledge.
Shyam R.
Principle Pipeline Engineer
Worley Parsons
---
usRAP Data-Driven Safety Analysis and Planning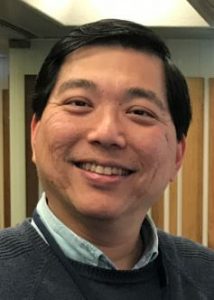 It was an enjoyable online course with well structured modules, clear presentation slides and videos and good preparation materials for downloading and reading. The quizzes and tests are designed to help better understanding of the subject matter. I intend to use the knowledge and information gained from this course to apply on developing a consistent well thought through road safety program and projects going forward at my workplace. The benefits from this course will enable more confidence for me to deliver those works.
Highly recommended for those who have a passion in road safety.
Eng L.
Coordinator Transport
Maribyrnong City Council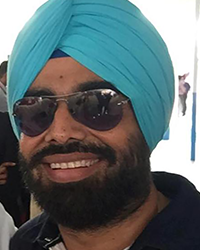 The course is fantastically designed and developed. The learning is made easy with simplicity of the content understanding. The learning enhanced my level of technical expertise on safety audits.
Harpreet Singh D.
Founder President
Avoid Accident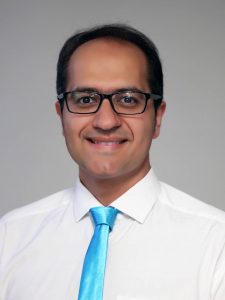 I found the us-RAP data coding course very useful to get more familiar with iRAP Road Safety Assessment method. Lots of examples helped me to be able to differentiate between similar choices you may select when assessing a real road and after taking this course I'm more confident about select a road attribute including the type of roadside land-use, pavement condition, etc. I've used iRAP and RSA methods to assess the safety of roads but I think iRAP is better because after passing courses like this one road engineers are able to assess a road leading to more reliable results. RSA needs highly experienced experts to make sure the assessment results are reliable based on reviewed checklists. Data-driven safety Analysis course is an amazing one that put stress on the importance of evidence-based interventions and mentions the characteristics of high-quality data needed for high-quality analysis to achieve desired goals.
Ali Z.
CEO
Road Safety Pioneers NGO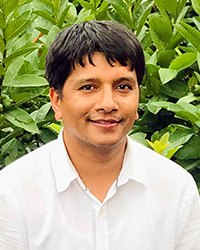 I did the course on usRAP Data driven safety analysis and planning as I am actively searching on online courses which are helpful in professional development and I can actually use that knowledge. I found this course interesting because of its proactive nature and use of ViDA software which proactively suggest what should be done to reduce accident and hence fatalities by the use of photographs and maps. We are in the phase of constructing roads (!) hence some way behind making them safer but this course has given me insights into how to make our completed roads more safer if related organization seek professional ideas about doing something
Bidur T.
Freelance
Freelance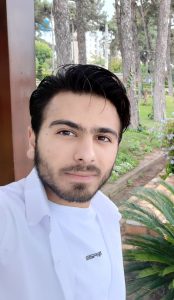 Thank you so much for providing this unparalleled course, " usRAP Data-Driven Safety Analysis and Planning". I am conducting some research on road safety on a route-level scale in Iran as a developing country. This fantastic course broadened my horizon in this field of study, especially in collecting the built environment data.
Mehdi B.
Researcher
---
usRAP Data Coding: A Complete Course on Data Preparation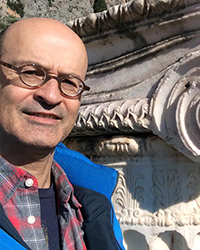 I have been involved in road safety for more than 20 years, working all around the world. The most common, documented, trust-worthy method is iRAP. I'm an experienced iRAP accredited supplier for the last 10 years. I have to admit that the course I participated at (usRAP Data Coding: A Complete Course on Data Preparation) was the best I've participated so far. It is a fact that if you are dealing with similar issues for many years, after a point you consider everything trivial and you perform your tasks mechanically. After participating at the specific course, it came to me that various aspects of coding and road elements didn't get my proper attention. I consider myself a more solid pillar of road safety after completing the course. I encourage anyone who needs a RAP basic tutoring or just refreshing to take this course. My company lately has benefited the most from my knowledge upgrade.
Stelios E.
Project Manager
Transportation Solutions, LLP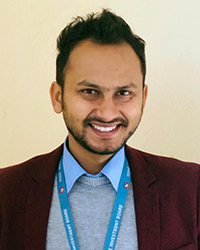 Iowa State University's usRAP Data Coding: A complete Course on Data Preparation helped me to grow professionally. This topic is relatively new in my country Nepal, and knowledge in the field is of great help. I found the course purely practical and relatable in our context. Not only I will recommend this course to my colleagues but will also share the knowledge acquired from this course within my organization. Thank you Iowa State University
Hemant T.
Chairman/ Transport Engineer
Safe & Sustainable Travel Nepal (SSTN)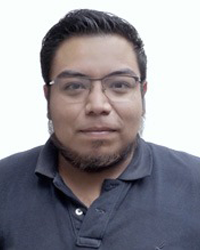 Hello. I am satisfied with the learning, it has helped me to make a more detailed coding, which translates into a grain of sand to create safer roads.
Carlos Alberto F.
Transit Analyst
SEMIC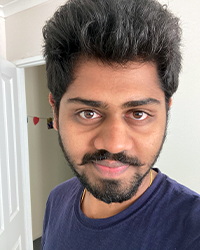 This course gives you a complete idea on Road Assessment. Every aspect is explained in detail and an understandable manner. This is useful for a beginner as well as for an experienced professional.
Bharath K.
Student
University of Auckland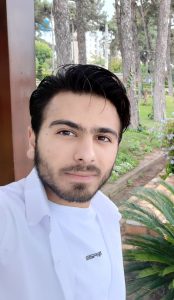 Thank you very much for providing the "usRAP Data Coding: A Complete Course on Data Preparation" course. My current studies are focused on active and sustainable transport and its route-level correlates. This excellent course will allow me to collect the required data accurately and with the least cost.
Mehdi B.
Researcher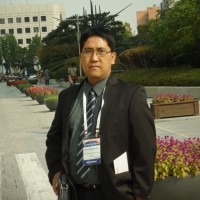 This course will surely be beneficial to our company as we plan for the ISO 39001 certification as one of the pillars on road safety is having safe road and a proactive approached on addressing road crashes.
Relly B.
Asst. Manager
NLEX Corp.