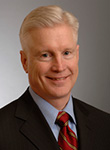 Richard Beem, with 25 years of experience in patent law and practice, is the founder and principal of Beem Patent Law Firm. The Firm of three patent attorneys represents clients in U.S. and international patent matters, including prosecution, litigation, trials and appeals. He is a leader at the bar locally, nationally and internationally, and he has published and lectured on patent law and practice in the U.S., Europe and Asia.
Mr. Beem is Past President and a member of the Steering Committee of the U.S. Group of the International Association for the Protection of Intellectual Property (AIPPI-US). He is a leader in the American Bar Association (ABA) Section of Intellectual Property Law (IPL), having served as chair of the international patent treaties and law committee, and he previously has chaired Section committees on patent legislation, amicus curiae briefs, and interests of individuals and small businesses.
After earning a B.S. in chemical engineering from Iowa State University, Mr. Beem worked in oil and chemicals before enrolling in the University of Houston Law Center, where he served on Law Review, graduated cum laude, and was elected to the Order of the Coif. Mr. Beem served for two years as Law Clerk to the Honorable Edward S. Smith, Circuit Judge, U.S. Court of Appeals for the Federal Circuit, in Washington, D.C., before commencing the practice of law in Chicago. He is admitted to practice in Illinois, the U.S. District Court for the Northern District of Illinois (trial bar), the U.S. Courts of Appeals for the Federal Circuit and the Seventh Circuit, and the U.S. Supreme Court. He serves as a Mediator, with a certificate from DePaul University College of Law.
Beem Patent Law Firm
Richard@BeemLaw.com