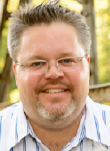 Jon Grannis is the President of Logical Performance, Inc., an Ankeny, Iowa based firm specializing in: rapid software development, business analysis (software development), process improvement and integrated project management.
Mr. Grannis, along with his wife Dessie, started Logical Performance in 2003 to fill a large technology gap in the human resource training industry.
Several success stories include:
The roll-out of TrainingFlow™ – the next generation LMS – simplifying training deployment for small to medium companies.
Co-created a new advanced Business Requirements training curriculum for a large financial services company.
Created over 100 eLearning programs for several large manufacturing clients.
In 2011, Mr. Grannis launched Sollah Interactive, LLC – a technology-centric training company dedicated to the rapid and cost-effective distribution of corporate training content across the globe. Sollah Interactive works with training producers, training developers and training distribution networks to maximize training development and delivery. Sollah's recent highlights:
In 2012 and 2013, Sollah successfully acquired the training assets of VisionPoint Productions and the safety training assets of ICON Training Materials of Iowa.
In January 2013, Sollah released TAG® (Training Assets Gateway), a robust training platform and asset library that allows companies to rapidly build new training or blend content into their existing training.
In January 2014, Sollah launched their new eLearning Series – Got Ethics?® and LearningBytes® – Interactive business training in 15 minutes or less.
In 2015, Sollah has launched over 200 workplace safety eLearning courses and produced 8 new video programs.
Mr. Grannis received a B.S. in Biology from Truman State University in 1995.