Supported Technologies
Depending on the online course you are enrolled in, there are different options for viewing recorded videos and viewing annotated notes and/or joining web conferences. Although not all courses make use of these technologies, the technologies listed below are the most commonly used at ELO.
Echo 360
Echo360 is a lecture capture technology used to record and host lecture videos
To watch or download a video lecture recording, click the green icon to the right of the lecture to be downloaded. Select View or Download from the dropdown options.
For questions relating to Echo360 you can contact elotech@iastate.edu or view the Echo Help Page.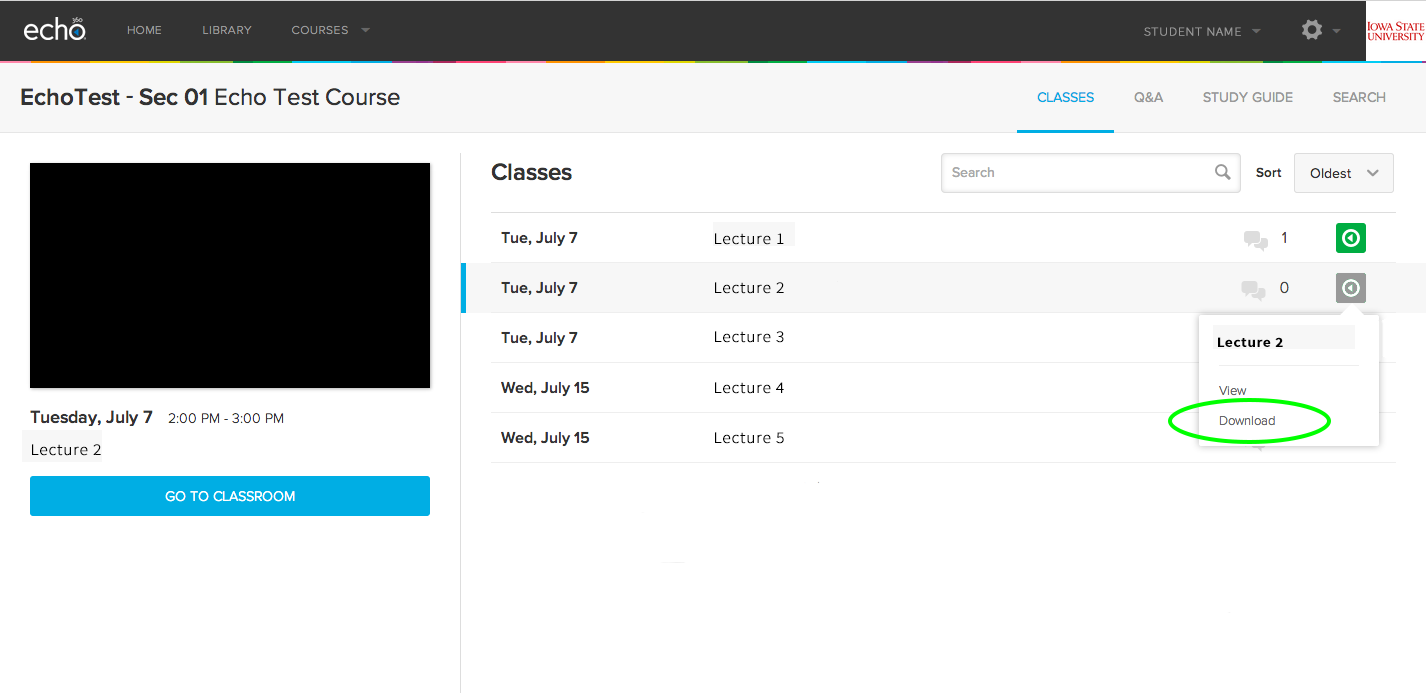 Vimeo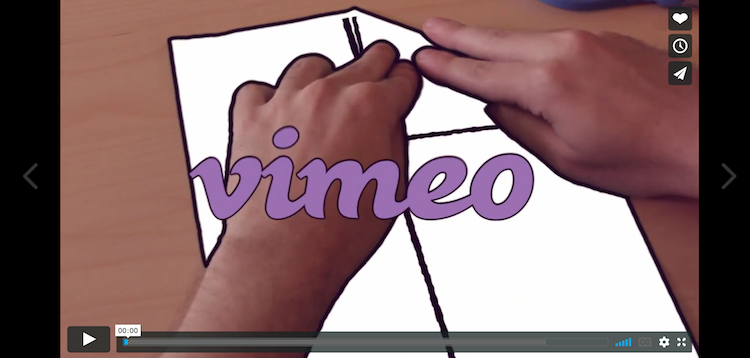 WebEx
WebEx is a web conferencing system that is used to conduct virtual meetings, such as office hours, and host interactive class meetings where online students can participate using audio and video.
To test your web browser: Join a test meeting to verify your settings to make sure you can join the meeting prior to class.
To participate in an interactive class meeting: If your instructor is utilizing WebEx for interactive class meetings, follow the "Click to Join Live" link provided in your Canvas page (typically located in "Captured Classroom Content (Lecture Videos and Notes). Fill in the necessary information in the login box and click Join Meeting. Detailed Information for Joining Live Lectures in WebEx
To participate in an interactive meeting: If your instructor is utilizing WebEx for interactive meetings, such as office hours, follow the link provided by your instructor in your Canvas page.
To present via WebEx: If your instructor is utilizing WebEx for student presentations, follow the link provided by your instructor in your Canvas page. Detailed Information for Guest Presenting in Web Ex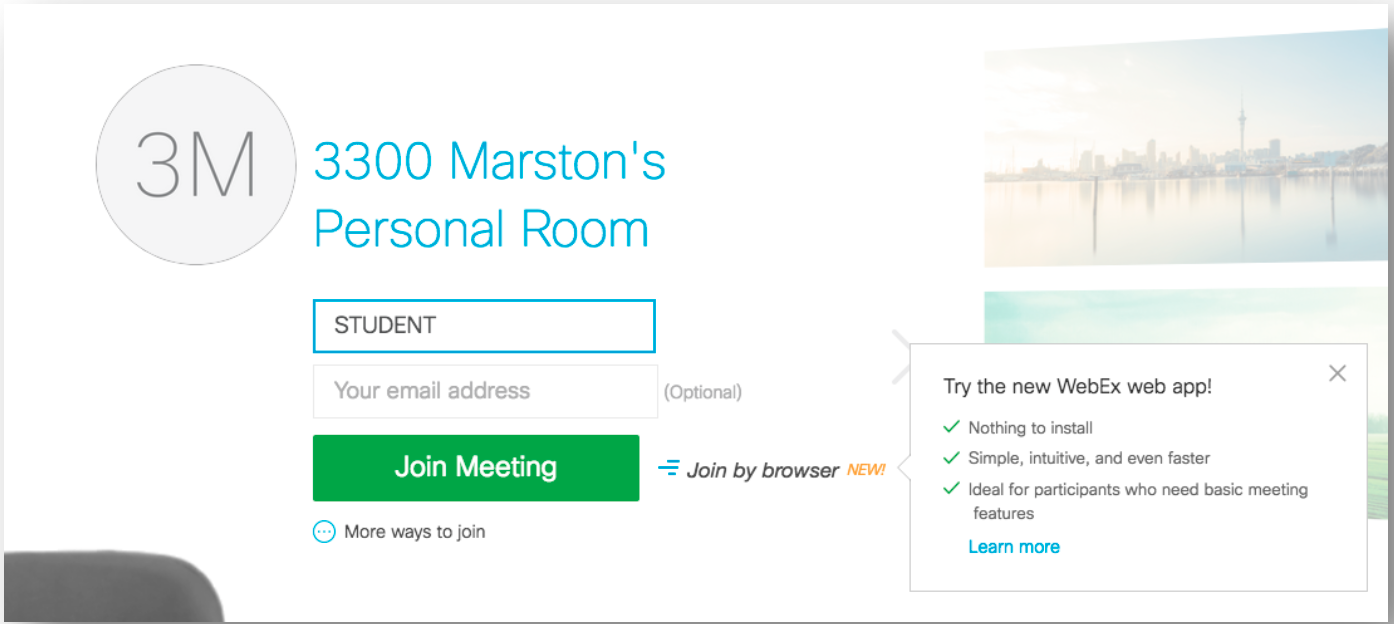 Cybox
To access lecture notes: To access lectures notes go to the Modules menu and click "Captured Classroom Content" (Lecture Videos and Notes) link
To download lecture notes via Cybox: To download files from the Cybox webpage, select download.
To download lecture notes via Captured Classroom Content: From the Modules page, go to Captured Classroom Content (Lecture Videos and Notes). You will need to drag the cloud to view the folder. Select the dropdown chevron to the right of the PDF file you want to access and click on download.
Note: if you are viewing content from a place of work, cookies may be blocked. Cookies need to be enabled to view Cybox files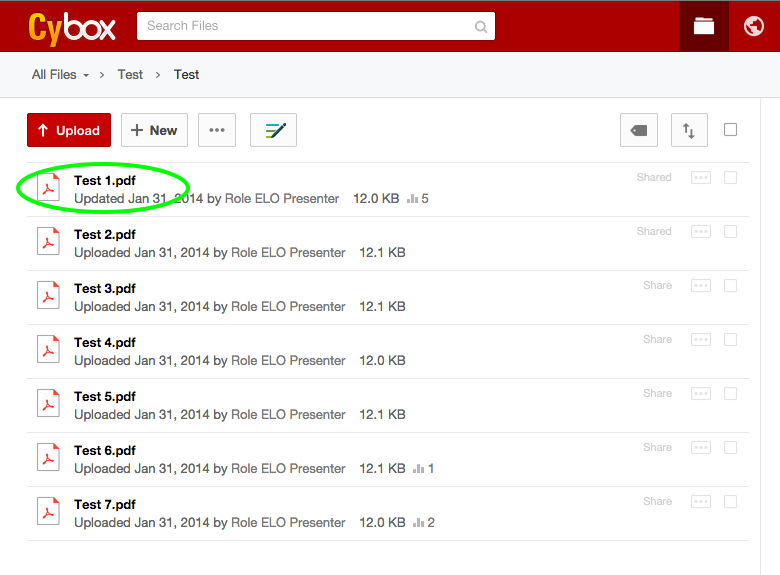 ** If there are several of lecture note files, you may need to click the arrow to the right of the course name to see more available lectures **
Zoom
Zoom is web conferencing used for online office hours and student-to-student online meetings
Students can log in with their Net ID and join a meeting via an invitation URL
For more detailed information refer to Zoom Video Tutorials